If you need insurance for a business, you must have a highly rated business insurance broker to help protect your livelihood. Business Insurance provides protection against the things you can't control. Consolidated Insurance Brokers make getting business insurance quotes fast, simple and easy. Call us now to save time and compare the business insurance market.
I moved my insurances to Consolidated brokers because I received the best service one could ask for. (...) reassured that me and my company will be in good hands. see more
Talk today with our team to find the right kind of insurance that will suit your needs.
Comprehensive cover plus expert advice
What is a Business Insurance?
A Business Insurance Policy is a comprehensive set of covers, designed to offer protection for many aspects of your business.
This includes cover for things like being sued, having your property vandalised or broken into, stolen money and stock, loss of income if a disaster causes you to close, or the breakdown of your equipment.
In Australia, more than three quarters of businesses are underinsured, and less than 40% of businesses survive past their first 3 years of operation. Insurance helps you to reduce the strain unforeseen circumstances can put your business under.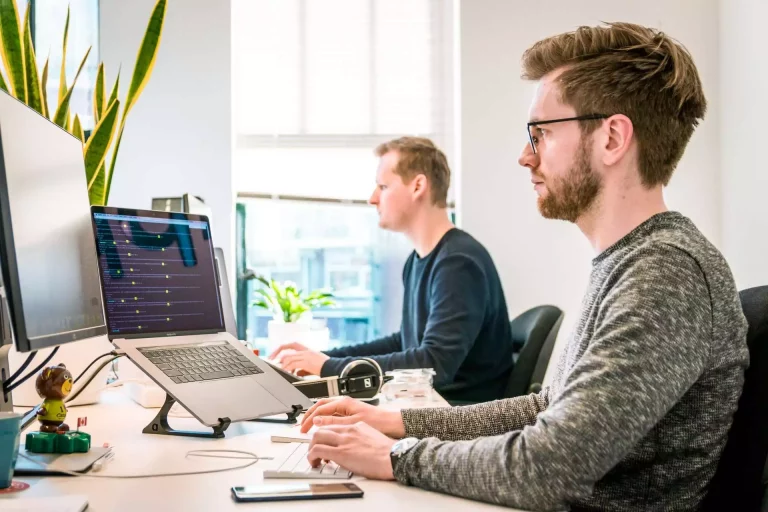 What does business insurance cover?
Business insurance provides cover in sections, which we're able to add, remove, or customise the amounts of each you need. This allows a business insurance pack to protect you and your investment adequately and cost-effectively.
Get started with Business Insurance
Get business insurance that is fit-for-purpose so you can run your business confidently.
Business Insurance claim example
Rohan owns a shop in the city. One night a water pipe bursts, filling the building with water and damaging his stock.
Even worse, the building must be evacuated and renovated to repair all the water damage. This means that Rohan is unable to trade for six weeks.
Rohan's business insurance covers the cost of the renovations. And, because he has business interruption insurance, he receives a payout to cover the income lost while he's unable to trade.
Consolidated Insurance Brokers can help by placing you with the best policy for your needs. We'll find you the most competitive rate possible, and offer advice to ensure your insurance protects what matters.
What our clients have to say
With over 15 years' experience helping Australian businesses and individuals, CIB is an established brokerage that delivers the best cover possible at the most competitive price.
Our team of brokers have the knowledge and experience to ensure you get the most out of your insurance cover.
Insurance can be complex. We aim to simplify it so you can understand and be confident in your cover without stressing about the fine print.
We can help you tailor a business insurance package that is fit-for-purpose so you can run your business confidently.
Frequently Asked Questions
There are many benefits of using a broker over buying directly from the insurer. Insurance brokers:
Work on your behalf to secure you better protection through their negotiating power
Help you understand your risks and empower you to make better life / business decisions
Ensure insurers are held accountable to their promise to protect what you value during claims
Save you time and money by taking care of comparing and customising policies for your needs
If you have complex business needs, or are uncertain of what covers you require, working with a broker will help you.
Every business is unique and has special requirements. Your broker will look at your business activities, assets, and staffing to help determine which business insurances are appropriate for you.
Generally speaking, all businesses should have some sort of Public Liability insurance cover as a minimum.
No Obligations, Completely Free
Get a Reply within 60 minutes.

Talk today with our team to find the right kind of insurance that will suit your needs.